Burst SMS Review 
From an extensive comparison of bulk SMS providers in Australia, it was evaluated that Burst SMS is considered to be a leading bulk SMS provider in Australia. It is competently able to disseminate large volumes of text messages to customers, clients and employees at a very efficient and cost effective means.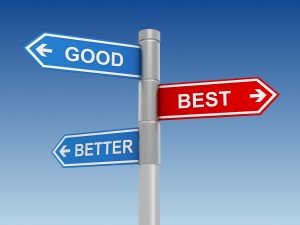 It provides a premium text messaging platform for businesses using a high performance bulk SMS gateway directly using its API or utilising its online SMS campaign platform with top security provided. Burst SMS covers a whole range of organisations with the government, retailers, non for profits to education institutions.


Features of Burst SMS
Reviewing all the features of Burst SMS as a bulk distributor, it was seen that they offer:
Multiple high speed connections to its suppliers, allowing them to send many thousands of messages per minute.
Provide fully transparent delivery reports on dedicated channels showing handset delivery confirmations and bounces in close to real-time.
Reliable software with a 99.9% uptime reliability
Quality and security certification such as ISO 27001 and ISO9001
No setup charges
Two-way text messaging service at no extra cost
Burst SMS high speed gateway connections provides the capacity for a high volume text messaging service to be sent within seconds of the instruction to distribute. The delivery reporting system indicates bounces of messages sent via API or online platform. They are anti-SPAM compliant with a cleaning service.
Reviewing the features offered by all major SMS Bulk providers, it can be seen that BurstSMS is considered to offer the largest range of features and near 100 range compared with the second most featured provider being SMSTech with a score of 89. The other providers do offer a good range of features but are 80 or less in comparison to BurstSMS.
Value for Money 
Buying in bulk helps keep prices down per unit when purchasing text messages. For Burst SMS the prices remain constant once over 100,000 are purchased. This is different for other providers from Wholesale SMS to SMS Broadcast which has more 'tiered' prices. There is also a price for a virtual number of $23 a month which is waves for some other providers.

Finding the right cheap bulk SMS Australia provider needs to factor charges for each text message. Comparing the range of Australian bulk text message providers,  BurstSMS does not offer the lowest prices in all price brackets.
There is no setup or monthly costs and no credit expiry which makes it cheaper and easier when sending out bulk texts. This helps to keep the costs down when communicating.  Additionally no contractual arrangements or obligations for a length of time and a re-assurance of a money back guarantee.
From the graph it can be seen that most notable are SMS Broadcast and ClickSend cater for companies who send a small volume of messages or larger companies that send mass messages on a monthly basis.
Reliability of Burst SMS as a bulk sms provider
Burst SMS provides local Australian technical and expert support to ensure the campaigns or communications you intending sending out are effectively managed. When comparing the range of clients when making the Burst SMS review it was noted some of the biggest companies have chosen the provider including Accor, Blackmores, NEC, University of NSW and ASX to mention a few.
Our Burst SMS review found the provide is the best value for Australian businesses with a 99.9% uptime reliability guarantee. It only provides a twelve months credit validity with no service level agreement. The promotional offer is limited compared to the other Bulk text message providers with the provision of a free trail of only 15 free SMS compared to generosity of other providers.

As can be seen from the graphical representation provided below, all the five major SMS Bulk providers are considered to provide excellent reliability.
Reputation of Burst SMS
Burst SMS is well known in Australian marketplace but doesn't have the market share of global companies. This organisation does provide text services to some significantly large Australian companies such as ASX, Coles, Holden, University of Technology Sydney, Pacific Magazines, H& R Block and Accor.
They are located within Australia and have a local call centre during business hours on 1 300 012 014 and an e-mail, tweet, Google+, Facebook and Skype support service to assist you with any inquiries. A trial of its sms distribution is available free of charge.
About Bulk SMS Provider Comparison Table and Site
The present site and comparison table and graphs have been prepared free of charge to give you a better idea of the main features, costs, reliability and customer care services. This came about because the authors, who used to work in the SMS field, experienced the difficulties prospective clients had in selecting the most appropriate bulk SMS company to engage and do their text messaging services.
The authors having produced this simplified, easy to follow comparative table and site realise that sms providers can change their features and charges at any time so please ensure you visit their websites. If you do find a difference between their site and the present site, please notify the authors and such changes will be rectified.
The table and site is free of an advertisements so that independence can be shown. However, if you click into a site and engage their services, the authors may request a commission from the sms provider.
This site was last updated on 16 November 2016