About Cheap SMS Bulk Gateway 
A SMS gateway is an infrastructure system that allows you to distribute or accept SMS text messages from a web browser direct to customers or clients through a telecommunications network. Mobile phone networks are the most effective means that most SMS are transmitted. A reliable SMS gateway assures that text messages will be distributed timely and effectively for purposes of marketing or communication campaigns or used for reminding people of appointments or notifying of a delivery.
If your business depends on using large numbers of SMS to customers, staff, clients or stakeholders, then engaging a reliable direct gateway carrier is definitely the way to go. Your text messages will be delivered promptly through a major gateway telecommunication service providers, like Telstra, Optus or Vodafone. This is a premium service and will cost more but is very reliable. Alternatively, there is a hybrid service which may use cheaper alternative international carriers with less reassurance that the SMS will be delivered by the time required and not with the same level of reliability. They may also use Australian carriers.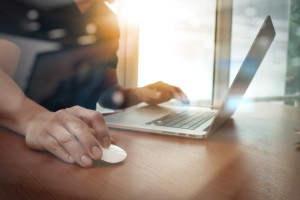 Comparing bulk and cheap SMS gateway providers in Australia can easily be done by accessing this link –Bulk SMS Comparison Table  – where you will find a range of features, pricing, reliability and customer service factors for you to consider prior to engaging a Provider. As you would appreciate it is imperative that you understand the different features offered so that you can make a sound judgement on the best value for your money when contracting a SMS provider.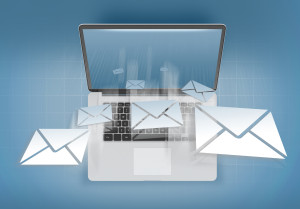 Which gateway is better for my business – Direct or Hybrid?
One of the factors that need to be seriously considered is what type of gateway you wish to engage in delivering your messages or announcements. Australian bulk and cheap SMS providers can offer you three major types of services, namely Carrier Direct or Hybrid (or Grey) or a mixture of both.
SMS providers will offer you a range of gateways to ensure your message is spread. Some will provide an Email to SMS gateway, while other may provide a cheap gateway service. In contrast, larger SMS providers will provide premium gateway access. The main difference between a Premium gateway compared to a Hybrid gateway is the way the SMS is transmitted to reach the end user. A Premier gateway provider will distribute your text messages directly from your computer system through to a major Australian telecommunication network, like Telstra, Optus or Vodafone. Usually this will mean that your SMS will remain within Australia. However it will mean a larger charge for each SMS sent.
Using a Premium gateway service is valued when immediacy is required and when privacy is a concern, whether it is usage of PIN numbers or notifying people of a major catastrophe or a dangerous, imminent event.
The alternative is the Hybrid gateway version which is a cheaper service. These gateways will send your text messages by the cheapest route available. It is likely that your text message will be transmitted outside Australia through an international carrier and then come back to an Australian gateway carrier. There may be a delay in receiving the message or the delivery time may not be met your specific time requirements. However, such gateway carriers are cheaper and good for mass distribution on a marketing or communication campaign which does not rely on a specific time requirement.
Comparing the different SMS gateway service providers, ClickSend and SMS Broadcast were considered to provide the best mix of use for both kinds of gateways. Any SMS service that offers cheap text messaging will most likely be using a hybrid gateway.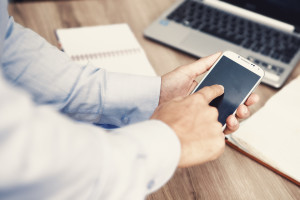 Best features for a cheap, bulk SMS gateway provider
Our Cheap Bulk SMS review looks at key strength of the text message service providers with their reliable ability to deliver using premium Australian networks allowing businesses to send small, medium to large volume of text messages at any one time. However, if you do not want to send your SMS immediately, you can elect to schedule a time or date to ensure that your SMS message is delivered when the customer or client needs it most.
The review found that most providers' network supports a wide range of software platforms such as Outlook Mobile Service, Email to SMS, Online SMS and SMS Gateway Australia. The ability to send literally many thousands of messages at any one time will give virtually instantaneous information to people. Similarly, if you require, replies can be directed straight into your email or directly to your mobile phone. By merging data into messages personalized messages whether they are reminders, improving engagement with people or customers will improve your marketing or communication campaign. These providers have the capacity to type in destination numbers and relay copy from Excel or similar software to a format that you can understand and interpret.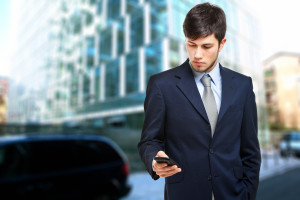 As can be seen on the representation chart below ClickSend and SMS Broadcast provide a very solid range of features that will service customers and therefore have been ranked from the mid 80s upwards for their feature presentations.
Competitive Prices for Cheap SMS Gateway Services
ClickSend and SMS Broadcast offers the best value from a financial perspective. Compared to other bulk SMS service providers, other SMS gateway providers can offer cheaper charges whether it is for small mass numbers or large volume of SMS sent over a monthly period but with less reliability.
A number of providers have unlimited credit for the time. This provides another advantage over cheap SMS gateway service providers. Whilst some do not offer a Service Level Agreement (SLA) around its gateway service, its low pricing scale make it perfect for sending large bulk messages such as marketing campaigns that are not urgent.
Undelivered messages are never charged so pricing doesn't become an issue when sending bulk SMS to clients, customers and employees.

On the basis of the graphical table representation provided below, ClickSend and WholesaleSMS offers the cheapest rates. This was followed by SMS Broadcast with rates about 10% more expensive than the cheapest prices.
Cheap SMS gateway comparison by reliability
As can be viewed from the graph below, it shows that a number of cheap SMS gateway providers deliver reliable bulk SMS solutions using state-of-the-art software platforms technology supported with technical based personnel.
ClickSend as well as other SMS providers makes sure that SMS texting is simple to use – from the start to the finish process. This can all be done within 30 seconds. Individuals and businesses can access from anywhere as there is no specialized software required. You just have to login from anywhere with an internet connection in Australia and the rest is done by the provider. It is an efficient and easy way to manage.
Both ClickSend based in Perth and Melbourne based SMS Broadcast have a powerful gateway to access and support your SMS delivery whether you want to send a bulk or few messages at any time. It can provide full documentation and assistance for your SMS gateway Australia implementation. A full reporting service is available and will allow you to clean up your database if numbers are no longer active or required.
ClickSend and SMS Broadcast guarantees their service and delivery as a provider of a reliable SMS solution to businesses, organisations and individuals, who need to communicate fast and effectively with either their customers, clients or/and employees at any time.
With some other providers, they do not provide an up-time delivery guarantee which may be an issue if you need to be assured that your text messages will delivered at a required period and in some cases they charge $99 a year for a virtual number which may rule out some smaller businesses. These carriers are ideal for an SME but a large company may want to consider another provider on our SMS Gateway Comparison Table.
 Support and Assistance by cheap bulk SMS gateway providers
The company that has gained the best customer care support service was SMSTech and this was followed closely by SMS Central, DirectSMS and ClickSend. They provides customer services during business hours, have a phone and email accessibility as well as provide a free trial to show how the system can support businesses and government organisations that want to send and receive SMS text messages from PCs and web browsers through various platforms.
These top ranking cheap bulk SMS gateway providers are long established companies sending bulk SMS to clients, customers and employees, whether it is for promotions, reminders and updates all throughout Australia. They have a complete online SMS messaging service which are user friendly.
As emphasized, these providers have the latest API technology and provide strong technical support. Factors like a good customer care and service are important to these companies if they are to strive to achieve high quality and good reputation.
About This Cheap, Bulk SMS Gateway Australia Comparison Table
The cheap, bulk SMS Gateway comparison table was produced as a result of prospective customers encountering difficulty in trying to gain a full understanding of all the essential elements in contracting a SMS provider. In a simple yet easy to understand way the authors have developed a comparison table and details to make your life more disciplined in determining which text messaging provider would fit your requirements.
Our team of SMS professionals have worked in this industry for a number of years and know the important tools you need to make a decision on which cheap, bulk SMS gateway provider would suit your needs. They have moved to other areas of IT and therefore can provide impartial analysis of SMS providers.
The information covered in the comparative table is presented as a guide to prices and features presented by the SMS providers. In some cases such detail may be updated on the providers' websites without any prior notification. If this is the case, the authors would be most appreciative if you can notify them so that changes can be immediately made to this site.
The Table and site is free of charge to assist in your decision making process.  A commission may be requested from the SMS provider if you click and engage their services . There are no forms of advertising on this site.
This page was last updated on 3 February 2020.