DirectSMS Review  
DirectSMS is an Australian one-stop SMS provider for your marketing and communications needs, offering an easy-to-use, versatile and practical range of SMS text services.
This SMS marketing provider began in 2001 and has now grown to be a significant player in the SMS messaging and mobile text messaging business. It provides a wide range of SMS-based applications and services to SMEs and big businesses  including Fuji Xerox, Harvey Norman, The Westin, AGL, QBE to name a few.
It prides itself on proving quality and reliability to its business and marketing customers and uses leading Australian telecommunication carriers to ensure SMS are deliver promptly and on time.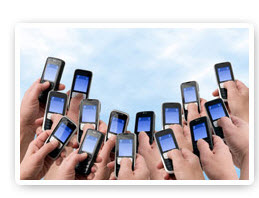 Value of using DirectSMS
1. Features
DirectSMS offers a good range of SMS features that provide a marketing tool for any business to adopt and benefit as displayed in the SMS Marketing Comparison Table.
SMS marketing is a more cost effective way of promoting and communicating within a short time frame. To be able to send few to large volumes of SMS directly to people, where ever they are at the time of receiving the SMS, is ideal – whether it is for a launch of an event, last minute offers, competitions or free giveaways.
Some of the main marketing features include:
Easy to manage SMS platform that can be accessed form any web browser or email program
Ability to deliver one-way and two-way text messages on any marketing or communication needs
The messaging tracking system will allow you to follow up if needed
Simple integration with a number of options available to be adopted
Can support bulk or large volume text  messaging at any one time
Opportunity to send visuals, images and multi-media messages to your customers, clients and staff via an inbound MMS service.
Suite of APIs (Application Programming Interface) for developers to integrate SMS into your applications and systems.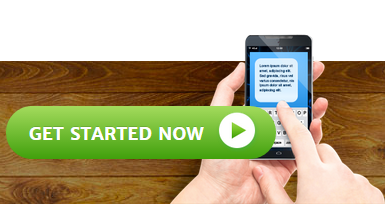 There is no need to build your own billing or administration functionality around the SMS marketing services for your products or services offers. This way you can get to your target market swiftly and save value time from developing and testing the system.
The mobile marketing aspect is important. directSMS' Mobile Marketing Plus platform has the capability to teach your customers via their mobile phones. Not only do most mobile users read their text messages withing the first 3 minutes of receiving them, you can personalize with the customer's details to gain a greater 'cut through'. Additionally, direcSMS can use their personalized technology to make sure each SMS delivered is read and increase your probability of a great return on your investment.
The two-way SMS technology of direcSMS is available to increase the ways to engage customers and clients. Their platform is able to correlate each customer's response with your original message. This way you can create a better and open dialogue with your customers.
2. Price
Our DirectSMS review of SMS Marketing pricing found it to be one of the more expensive companies as shown in the SMS Marketing Comparison Table. Overall, DirectSMS can be shown as to be around 5% to 10% more expensive than some of its competitors
It has a range of plans and a 'pay-as-you-go' pricing schedule that covers such as:
a minimum monthly spend,
grade of service,
number of SMS message included,
discount
additional text messages charge per SMS
API access
mobile marketing platform.

It should be mentioned that there is no set up fees, no ongoing fees and a discount available with all except Pay-as-you-go' monthly spend. There is a monthly fee on outbound SMS messaging plans.  API access is offered free on a number of their monthly plans however their pre-plan plan there is a fee unless the purchase is $150 or more worth of pre-paid SMS credits.
In all categories of the pricing schedule, there is the provision of a free trial when you first log in. This are better offers from some other SMS marketing competitors but it dependents on what requirements are needed. More details on SMS marketing pricing breakdown on messaging costs for both Standard Plus SMS and Guaranteed SMS can be found on directSMS website.
3. Reliability
When considering a SMS Marketing provider or any type of SMS provider, one needs to consider other critical factors beyond just price. Reliability and successful delivery of text messages when required on time are factors that need serious consideration. reliable and secure platforms will ensure that there will be a high level of uptime. What this means is that the service will be available when required.
In the case of directSMS, it states that they provide SMS service with a 100% money back guarantee to all businesses, whether large or small. The data of the business remains in Australia and meets all compliance and privacy laws. They send all text messages via reputable, local telecommunication carriers  such as Telstra, Optus and Vodafone. They can guarantee 100% to all networks in Australia and a number of destinations overseas.
This SMS Marketing provider is totally web based, which means there is no software to crash your computer.  There is no need to go and build an SMS platform from scratch. You can simply re-brand DirectSMS' portal with your own logo and colour scheme. It's an instant SMS platform. All you need is a web browser and Internet access. DirectSMS will save your contacts, and set up groups to manage your contacts. This will mean that you can set up and send to the designated groups within a short period of time.
From the analyses of a number of Australian SMS Marketing providers, directSMS ranks well amonst its comparative competitors as seen in the illustrated graph below.
4. directSMS Customer Support Service 
directSMS originated in Sydney and as an Australian-based SMS marketing provider offers all year round SMS service using an Australian customer based support service with a 1300 number, a push button access to discuss with an operators and an email address via their website. You can also contact them through Google, Facebook and Twitter and a Blog is available to updates and correspondence.
With the number of valued features outlined, our sirectSMS review found them a reputable company and therefore worthy of serious consideration.
Because their pricing is dearer than their direct competitors in the sms domain, this matter needs to be considered prior to engaging DirectSMS. Having free SMS trial prior to engaging the provider may be a bonus to attracting prospective client.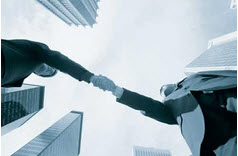 As mentioned at the commencement of this site, directSMS has an impressive list of clients including brands such as Jetstar, QBE, IA, AGL, Elders and LJHooker to name a few.
About This SMS Marketing Comparison Table 
The SMS Marketing Australia Comparison was developed to identify and compare the services and products offered by the range of SMS Marketing providers through means of an independent yet well analysed SMS Comparison Table.
The information has been categorised into a simplified, readable, and easy to follow tabulated format so as to provide you with key information on key selection criteria such as message distribution costs, networks availability, customer service support, credit availability, and so on.
It should be stressed that the information provided in the table and our DirectSMS review should only be used as a guide as prices and features may be updated at any time by the cheap providers' websites without any prior notification.
This SMS Australia Comparison Table is provided for free to assist you, however a commission may be given from the provider's site if you click through their website and engage their services. There are no forms of advertising on this site and the authors have made price and other key features the selection elements that have led to the recommendations made on the site.
Last update on 25 April 2018