Bulk SMS service for business
Businesses have a great opportunity to effectively communicate their goods and services promptly, effectively and at minimal costs.
How, you may ask? Simply by adopting the SMS method of sending short but detailed messages to their customers, clients or employees in a way that virtually guarantees that over 90% of their output information will be read withing the first 2 minutes of receiving the text message. That's the power of SMS.
It makes real sense to use direct text messaging service for marketing or communication campaigns to customers, shareholders or affiliates or used for operational matters, sending key details via a mobile phone in either large or small numbers of SMS will provide the right vehicle for the end users to read the message.
It has been well researched and shown that most mobile users read their SMS within 2 minutes of receiving the information. What better way to let your organisation, clubs and groups to know about your business or your initiative than this direct way?
Who are these reputable Bulk SMS providers in Australia?
Australia has an abundance of Bulk SMS providers who can assist you as a business or an organisation to distribute your vital message via SMS. This comparison site has selected the most reputable SMS providers based on a number of important selection criteria including pricing, reliability, features, and customer service.
It considers the following Australian Bulk SMS companies to offer the business a fair and reasonable range of services for distribution of text messages whether they be in small, medium or large volumes:
Burst SMS – features a range of services packed, fast, secure, and reliable with 100% delivery guarantee
ClickSend – a cloud-based gateway service for your business that lets you send bulk SMS, email, fax & letters worldwide
SMS Broadcast – a bulk SMS provider with an SMS gateway that has all the features necessary to ensure reliable distribution of SMS
SMS Central –  a trusted SMS provider with affordable SMS gateway to grow your business
SMS Global – provides bulk SMS service with a premium SMS gateway, Email to SMS, API Integration and custom solutions
SMS Solutions – a bulk SMS provider who made mobile marketing easy for Australian businesses with it's cost-effective SMS services
SMS Tech – comes with an easy to use dashboard and many features to automate all of your small business' SMS services
Textit – a user friendly, computer to mobile, 2-way messaging system to send bulk SMS messages
Wholesale SMS – a bulk SMS provider start from 2¢ with a reliable Australian SMS gateway
To support the SMS Bulk Comparison Table, these well established providers have been compared. They were selected on their longevity in the SMS bulk arena, their gateway providers, their ability to service a large number of clients whether they are SMEs or large organisations.
How Bulk SMS Business works
Bulk SMS can work from your computer sending email details to the bulk SMS provider servers which will configure the information in a way that can form a text message to be sent to the database of addresses the business provides to the SMS company.
No software is required to be downloaded or installed. The business only needs a web browser and access to the Internet. The SMS provider has the software API to make it totally web based.
Your business contacts are saved and translated into groups so as to manage your contacts properly. Of course, it is important that all your existing databases of mobile numbers are constantly updated so as to important current contacts for sending SMS.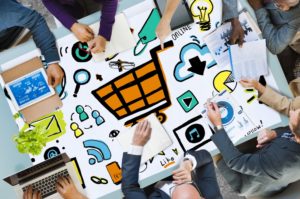 The SMS Bulk provider will be able to offer a two-way SMS service where you can receive responses to your SMS if you require such input. They can view on your web or sent to your email. This way the business can track whether a message has been received on the receiver's mobile phone. Therefore, details of all outgoing and incoming SMS can be kept so as to track the effectiveness of your marketing or communication campaign.
By notifying the SMS Bulk providers in advance, the business can schedule sending out text messages at pre-determined times. Great for reminding people of appointment times or rescheduling or important dates to be remembered.
By comparing the range of features offered by the most reputable bulk SMS providers in Australia, the graph illustrates this comparison.
Pricing of these Bulk SMS Providers for Businesses
Taking pricing as one of the key features that business need to consider prior to engaging such a Bulk SMS company, it was researched and evaluated that ClickSend offered best value. ClickSend has exclusive pricing with respect to all outbound text messages and all inbound text messages are free offered for Australian businesses.  The only additional fee for bulk SMS services is associated with a dedicated number.
The features that were considered important in comparing the pricing of these bulk Australian SMS companies was based on pricing, range of services to small, medium and large businesses, contractual arrangements, set up and monthly fees as well as payments modes. As can be seen from the table below, the six services provided by each company ranged significantly.

When comparing the pricing schedules for the bulk SMS providers investigated, the price variance can be as high as 60%. This variation can be based on the telecommunication networks used (hybrids or major providers) and the service level agreements offered by the provider. Of course, such cheaper pricing is based on comparable volume. ClickSend ensures that their prices are regularly checked against competitors and adjusted so clients always attain the best deal.
Therefore taking into consideration all the factors that need to be considered when dealing with pricing schedule of a bulk SMS provider for business, the graph below gives you an indication of what needs to be valued when taking pricing into account.
So what is Bulk SMS Business?
The answer to this title heading is simple to explain. It is a means of allowing you as a business to send thousands of text messages or SMS simultaneously that will ensure it reach a large number of people in a matter of seconds or at the latest, in minutes.
But it's more than just the dissemination of a key message or a promotional marketing position, it is the ability to receive and document feedback if needed as well as to be able to monitor how effective the distribution of the text messages have reached the end users and being acknowledged as a receiver of these SMS.  By providing the business database to the SMS Bulk provider, they can upload a spreadsheet to view the effectiveness of the SMS that was delivered. It is possible to export mobile phone numbers from the provider's program in order to better manage contacts. This data file is uploaded into an address book for use in marketing campaigns or information updates.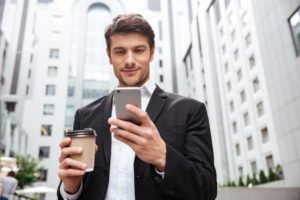 Businesses can decide on the mode of response by using the SMS provider's inbound system, which will go straight to business email address or directly to the business mobile phone. Personalized text messages can be formulated to make it more personalised thereby improving a two-way engagement with their customers, clients  or other people in the database, for the sake of improving the effectiveness of communications by the business.
Bulk SMS providers needs to offer a high level of reliability
It's important that a communication plan is developed to ensure the best and most effective way of using SMS for the distribution of large volumes of messages at any one time. It's equally important that the business consider the most suited bulk SMS provider that can offer. Again using the SMS Bulk Comparison Table as a guide to assist you in reviewing the major factors that you need to consider reliability of the API system, distribution processes and the uptime guarantee that the SMS will be delivered on time and to the right person.
Price is just one important feature but the capability of mass distribution of SMS within a short period of time with a 100% reliability Service Level Agreement (SLA) guarantee is another very important factor. There are two kinds of gateway carriers used by different bulk SMS companies. The direct and the hybrid version. The difference is that the direct that uses reliable direct telecommunication carriers from Australia ensures that the SMS will be sent when required, whether it is within Australia or overseas. The hybrid system is when an international carrier that is usually cheaper but less reliable is used with the direct Australian carrier.  Of course, some SMS providers use only international carriers that decreases the cost of SMS distribution but you can never be sure when your message will be received or whether it will be received.  Once again, comparing the well know and established SMS Bulk providers in Australia, ClickSend offers the best value from a reliability perspective.
Customer Service for Businesses
It's important that businesses can attain prompt assistance and advice from a Bulk SMS provider when required either by email or contacting them by phone. This is particularly vital when using a new unfamiliar system so reassurance to new users makes life easier when one talk through the procedures in sending out your important text message. Some providers offer 24/7 services while other offer customer contact only in business hours. Also the business needs to know if they have a customer call centre is Australia or overseas to accessibility and timing purposes.
When seeking a bulk provider, check the availability of a free trial to see how the whole bulk SMS system works with the SMS provider. Free trails range from a few text messages to 25 free messages. Also make sure they are SPAM compliant and that your database of contacts are kept confidential and not used incorrectly for other purposes other than what you have specified.
Comparing the nine reputable Australian SMS Bulk providers, it can be seen the availability and range of customer service offered to their clients.
About SMS Comparison Table and Site
This site and the associated comparison table was established by a group of experts who were in the SMS field who experienced a lack of appreciation of the variety of Australian SMS providers available and the range of services and features on offer to potential clients.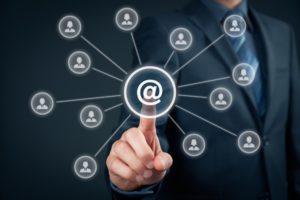 As a consequence, this comparison site was produced to assist you in reviewing the important factors you need to consider prior to engaging a SMS Bulk provider. The site and table is available free of charge. It is a service that the authors believe needs to be presented so as to clarify what you are looking for your business. Should you use the site and engage one of these providers, then the authors will request that particular provider for a commission.
This site and table is constantly being updated to ensure it is current and clear. Should you see any information that is different from the bulk Provider website, please let the authors' know so that changes can be made as soon as possible. The authors hope you will benefit from this independent review and analysis of bulk SMS business.
Updated on 23 June 2020