International bulk sms service provider
As you can well imagine there are many international bulk sms service providers from many countries offering many deals and promises. They can offer Australian businesses text service services at a reasonable price but that's only one factor. The ability to send sms at a specific time with a very high reliability probability and with confidentiality and security are other factors that need to be taken in account.
Bulk volumes of text messages can be sent to a range of telecommunication carriers and networks in each country by Australian and overseas companies. A business can select to distribute directly from a computer or a web account or a mobile phone or connect to the business systems application to a message service of the bulk sms provider. The variety of ways to send can be an easy process.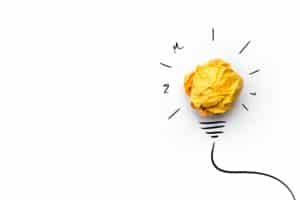 Whether it is an International bulk sms service provider from the country to which the business wishes the sms to be received or from the country of origin, which is Australia, there a number of bulk sms providers who can provide a standard type of IT platform to allow Australian or international  businesses  to quickly engage a SMS service. It may cover SMS alerts, SMS marketing, SMS communications to name a few.
Bulk sms international gateway
Many of the Australian sms companies have a network that can be supported internationally. A number of bulk sms companies have the availability of a global SMS gateway API. This Application program interface provides a set of routines, protocols and tools for building software application.    By the use of sophisticated API it allows sms companies to offer a sms gateway platform for sending text messages through a large number of mobile carriers. Such platforms are backed by solid and reliable hardware. The most popular API is the HTTP to SMS API. By putting together a web page with a form, supported by a specific language the business has what is required to send bulk text messages at any time.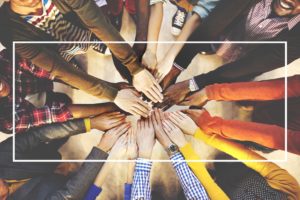 So like bulk sms international gateway providers may seem to be the same, one needs to ensure what variations are available when it comes to their capabilities. In researching a wide range of bulk sms providers with sms international capacities, the best range of companies was sourced on their sms gateway gateways factoring features such as costs, reliability, latency and more. It was seen that MessageBird, a Netherlands company with, over 15,000 global customers, has the capacity to route messages and calls globally. Their text messaging, Chat, and Voice APIs provide company-customer interactions, making contact easier, efficient, and accessible.
Coming a close second with similar capacities as MessageBird is the Australian company ClickSend which can be used through their gateway to send bulk sms internationally. Its customer base is not as extensive as MessageBird but for most Australian firms, it still can service the international scene well.
International bulk sms rates
With regard to rates offered by international bulk sms providers and Australian providers who can distribute text messages internationally, the major factor to consider is the currency rate. This change can occur on a daily basis with overseas companies unlike In Australia where the charges are in Australian cents. For example MessageBird may have a cheaper price per sms but it is costed on US dollars and ClickSend, as stated before, which may be marginally dearer, it is in Australian cents.
TABLE —- Comparison table sms gateway Australia comparison  – pricing only
Additional charges should be investigated as they may be applicable. For example MessageBird has a charge of US$40 every month for a virtual mobile number unlike ClickSend and other Australian bulk sms providers.  A dedicated virtual number is recommended to increase interaction with sms.  It also improves response rates and better integrates SMS to CRM or an email account.
Take another SMS charge example, Lookup. This allows businesses to view their databases which can be combined with HRL to clean information so as to improve sms gateway accuracy. Knowing that contact information is up to date and relevant reduces the number of undelivered messages. Overseas companies like MessageBird place a charge per request.
Bulk SMS international messaging
There are three main factors that need to be considered in bulk sms international messaging service. They are:
Uptime
Latency
Confidentiality and Privacy.
For any Australian business, whether small, medium or large in their distribution of text messages, reliability is a major factor in ensuring the message is delivered, known as Uptime.  In comparing the bulk international messaging services of top providers, MessageBird and ClickSend offer sound SLAa within the sms industry with 99.95% Service level Agreement or guarantee. They both offer a service credit if the SLA is not met within the month.
The second factor is to do with the time it takes to disseminate the message. This period of time it takes for an important message to reach the mobile phone known as Latency, is very important. Research shows that over 90% of people receiving sms in their mobile phone will look at it within the first three minutes of receiving the text message. The assurance that a message is received is one thing, the time factor is the second important factor that a business needs to investigate.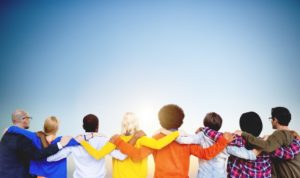 Of course some messages are more along the marketing or advertising perspective and may require a minimal reliability or the time factor may not be that imperative compared to SMS verification service from a bank or an alert notice or an appointment reminder may be critical.
The final factor is the privacy and confidentiality of the sms.  You need to ensure the best international bulk sms service provider is Spam compliant and will agree that all your sms are confidential and private unless the business explicitly says differently. Messages are a very sensitive issue to different people and having access to their mobile numbers is a fastidious issue and must be respected. You need to know that the numbers and database you have provided to the sms bulk company will not be used for any other reason without your authority.

About Bulk SMS provider comparison table and associated sites
The information that is provided to you on comparing best international bulk sms providers and the details about the services they offer has been summarised in an easy to follow SMS Comparison Table and important aspects have been explained in this site.
The authors of this SMS Comparison table and associated site hope that you gain a better insight into what you need to know about international bulk sms and the range of selected providers. These companies have been chosen from a range of bulk sms providers because they best fit the selection criteria in helping you make a choice of which company you may want to engage.
There is no charge to you as the reader of this site and table. The authors have prepared this information purely to assist you in understanding better a complex business. The authors were employed in the field but no longer work in his area and so felt they could provide you with an independent review of the best international bulk sms providers.
Although the table and site is free for your use, should you decide to engage one these providers then the authors will seek some commission from the provider.  Should there be any parts of the table or information present in the site that may be different from their website please let the authors know so that changes can be made.
The authors hope that this service is useful and productive for your business.
Update completed on 9 December 2020