Low price SMS Gateway
There are a number of sms gateway providers who claim to have the lowest price per sms in both Australia and overseas. However one must be cautious about what are the additional charges not included in their simple pricing schedule. This is referring to set up fees, monthly charges, payment modes as well as contractual arrangements that may be difficult to break should the business not be satisfied with the service provided.
Making the reader aware of the above factors, this comparison site reviews a number of reputable sms gateway providers who provided outright a fee schedule with minimal additional charges. As a result this has led to the selection of four reputable Australian sms gateway companies and one overseas provider as a comparison. They are MessageBird from the Netherlands and the Australian companies ClickSend, SMS Global, BurstSMS, SMS Solutions, Nexmo and Textit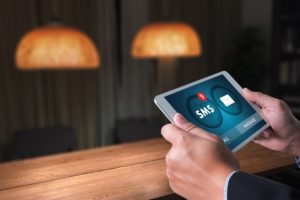 The low price sms gateway offered is based on an average overall fee whether it is for small, medium or large volume of text messages sent on a monthly basis. It is assessed that ClickSend charge on the average offers the lowest cost per sms.  MessageBird has the same charge per sms as ClickSend but that will be dependent on the Australian currency exchange rate. If the Australian drops then the overseas MessageBird fee is higher and obviously if the Australian dollars rises, the reverse will be the case. The other companies selected have a reasonable comparative rate but not as low as ClickSend.
Bulk SMS gateway price
When looking further at the pricing schedule, it should be noted that the price will vary dependent on the volume of sms that are sent at any one time over a monthly period.  Take the example of ClickSend as see in the table below.
As can be observed, ClickSend like many other sms gateway price comparison options show that the lower volumes charge has a significantly higher charge per sms than the large volumes of sms on a monthly basis. It's all about economies of scale concept. This is no different to the other Australian gateway providers presented. However MessageBird does not provide the details on volumes to be distributed rather they just state the pricing schedules starts from US $0.049 per SMS.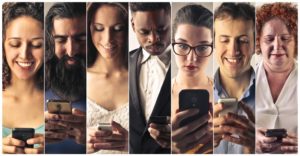 ClickSend has an exclusive pricing schedule for Australian businesses. All inbound sms are not charged to the client and the charges that are presented are for outbound sms. The only charge for bulk distribution is with allocation of a dedicated number but there is no set up charges.
Therefore reviewing all the reputable bulk sms gateway prices of different sms providers, it can be seen that the price may vary by up to 60%. This can be due to the type of network carrier engaged, whether it is premium or a hybrid carrier. The premium gateway is more expensive using Australian telecommunication carriers while the hybrid may use a combination of Australian and overseas carriers. The latter is cheaper but not as reliable and may take longer for the sms to be distributed to recipient mobile phones.
The other matter that may be considered by a business is that when large volumes of text messages need to be distributed, the business has the possibility of negotiating a price per sms or asking bulk gateway sms providers to match against the cheapest quote provided. This is a personal view and may or may not be accepted by the sms provider. Of course the cheaper price needs to be based on large number of sms to be distributed.
ClickSend has a policy, probably like some other sms gateway providers, to check their competitors pricing schedules regularly and adjusting the pricing to meet the client's expectation.
Low cost SMS Gateway
When discussing a low cost sms gateway provider one is referring to a business strategy developed by the company of selling sms at a lower price than its sms competitors in order to attract businesses.  This has the effect of being a price advantage. Those providers who use this type of strategy will likely earn low margins but achieve a large number of sales. This type of company is very much focused on a price advantage in a specific market niche of text messaging, offering products, features and customer care to a narrow market segment instead of the broader sms market. The provider intention to be the cheapest supplier in the gateway sms niche but not necessarily in the overall market of bulk, marketing, cheap or sms to computer range.
So which one to use? The low cost sms gateway provider is usually only engaged by large companies that have the economies of scale to provide sms in bulk at a cheaper rate. Small to medium size businesses usually cannot have the economies of scale and therefore are not able to use the low cost sms gateway provider.
Taking the range of SMS gateway providers assessed to provide a reliable and efficient service it can be seen that all the companies covered are considered to be low cost sms gateway providers with MessageBird mainly suited to larger companies.  The other SMS mentioned are suitable to large companies as well as small to medium size companies.

About SMS Comparison Table and Associated Site
This site and associated SMS gateway price comparison table has been prepared and presented for your information and use, at no cost to you. It was formulated as a result of the number of enquiries and lack of understanding as to the different features and services offered by a sms gateway provider.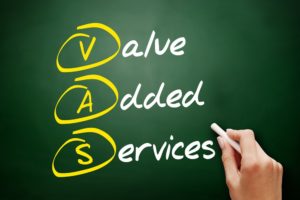 The table and site was developed by authors who previously worked in the sms field but have moved to other IT areas and therefore felt they could provide an independent view on what sms companies have to offer you or your business. Should there be any information provided that may be different from what is presented in the table or site, please let the authors know and the changes will be made as soon as possible.
Should you use the information provided and as a result, decide to engage one the sms companies covered, the author will request a commission from the provider but, please be assured, will not ask from you any fee.
It is hope that this information is both useful and will assist you in making whatever decision you wish to make based on the above background information.
Updated on 9 December 2020