ClickSend as a SMS Provider for Marketers
ClickSend has been selected for the SMS Marketing Comparison Table because of its wide range of marketing orientated features that will provide businesses and organisations with their marketing and communications needs and therefore presented in the SMS Marketing Australia Comparison table.

SMS marketing is a hugely successful, instant marketing tool as well as allowing marketers to promote their product and services promotions, increase campaign awareness, provide discounts and  'on-the-spot' deals and even reminders can be initiated without any fuss. This is done so easily by ClickSend which has all the API software to distribute and receive SMS from any web enabled computer.
There is no need for any setting up. No need for a username, or a password of added software. It's just a matter and letting ClickSend know what message you wish customers or people to know about a product or service, and the rest is done within a matter of seconds or at the latest minutes. It is an efficient and cost effective way of promoting a business and enhancing customer satisfaction.

Value Features of using ClickSend 
This Australian SMS provider is able to integrate SMS into anything that you request including their SMS marketing facilities. For example, 'Email to SMS service' is ideal for those who use email as the first point of call in marketing and providing reminders, offering seamless integration with almost any email software and with almost any Australian network.
Some of the major features include:
SMS/MMS Gateway – send and receive a text message or a visual message within Australia or globally
Voice Gateway – send a text-to-speech voice calls anywhere in the world
Email – send great email marketing campaigns or transactional emails at little cost
Post – print, fold and mail documents securely using their API
Geolocation – use SMS or email to determine your customers' exact GPS coordinates,
With ClickSend's systems there is no software needed to download or to install. This SMS Marketer provider is totally web based, which means there is no software to crash your computer. All you need is a web browser and an Internet access. That's all. The SMS provider will save your contacts, and set up groups to manage your contacts. This will mean that it can send alerts and reminders that have been setup.
For software developers, ClickSend gets you started with their API Documentations such as REST, HTTP, SMTP, SOAP, FTP and SAMPP.

Scheduled SMS marketing delivery can be done at predetermined times. It is just a matter of using ClickSend scheduler to send yourself SMS reminders for appointments or important dates. If by chance, you are unable to get on your computer when that SMS campaign needs to be sent, there is no problems, as this Australian SMS company will just schedule the text message to a time and date set by you. And in addition, they will be able to track whether a message has been received on a recipients mobile phone. This will mean a complete history of all outgoing and incoming SMS can be provided to keep track of your marketing campaigns. The message history can be exported to Excel.
Does ClickSend provide Value for Money?
Our ClickSend review of SMS Marketing Australia Comparison found they are the cheapest of all the other SMS marketing providers as you can see from a snapshot of our comparison table. They are particularly cheaper when there are large message distributions each month.

ClickSend no monthly fee or recurring fees for dedicated numbers and incoming SMS are free. It does have unlimited credit which is better than some other marketing competitors.
It should be pointed out that there is no contract, no set up fees or charges, and no expiry date for SMS credits. They also offer unlimited users/contacts and provide a global coverage, if required.
This SMS Marketing provider states on their website, unlike a number of equivalent type of providers, that they will match or beat any quote. That's quite impressive.
Reliability and Customer Service of ClickSend
One the significant factors is the reliability warranty offered by ClickSend in that they claim to provide a 100% Uptime Service Level Agreement (SLA) which is very reassuring and worthy of consideration, considering may other competitors do not state or offer that equivalent offer.
Our ClickSend review also found they offer  a free 24/7 email support with a 1800 number (unlike others who have a 1300 number) and you can also get in touch with them via Skype too. An international phone numbers are also provided on their contact page whether it is USA, UK, NZ or World-Wide number. They have the set pricing in your local currency and can choose a different currency for each client.
ClickSend is jam-packed with features that go above and beyond your basic email to SMS Marketer Australia service. With their service you can also post to Facebook or Twitter, which can be used to alert or remind customers from your email to SMS text message. A small FAQ and tutorials are also available.

Another standout feature is their MMS capability, which allows you to send photos and videos in your texts to contacts that have smartphones. Another fantastic feature is composing and sending SMS marketing information online to a single contact, multiple contacts or a group of contacts.
Added to all the above is the great feature is text to speech by sending voice calls which is as simple as sending a reminder text message. It is just a matter of converting text into voice calls through their SMS online facility, reaching any landline or mobile and adapting to local markets through various languages and voices.
Reputation of ClickSend
ClickSend is an Australian-based SMS Marketing provider which offers all day and night service through an Australian support centre.  Having a free SMS trial of 100 free SMS credit is a great advantage to any prospective marketing client.
And for a complete explanation of their multiple features, they offer a SMS page overview, which discusses several topics, including their latest clients and upgrades to their service. They also provide further free trial to the service appears the first time you log in after signing up. It has even an immediate pop-up screen asking you if you want to chat about their offers and services.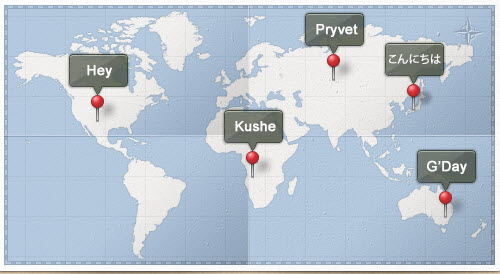 Our ClickSend review found they also offers SMS reply options, such as sending replies as an email and even specify a different return address, sending replies to your mobile as an SMS reminder, sending replies to your website/Custom application or even block replies.
Equally as important is ClickSend security and compliance policies. They can be easily viewed on their website. By using ClickSend software is totally private. Treat their software as your own product. ClickSend is never mentioned, not even on the billing process. You can add your own brand, URL,  and it will be like your own app.
ClickSend has an impressive list of clients including brands such as hp, Citrix, Siemens, AVG, pwc and New York University, to name a few companies.
About This SMS Marketing Comparison Table 
Our SMS Marketing Australia Comparison Table was developed to identify and compare the services and products offered by the range of SMS providers through means of an independent yet well analysed SMS Marketing Comparison Table.                                                                                                                                      

The information has been categorised into a simplified, readable, and easy to follow tabulated format so as to provide you with key information on key selection criteria such as message distribution costs, networks availability, customer service support, credit availability, and so on.
It should be stressed that the information provided in the table and our ClickSend review should only be used as a guide as prices and features may be updated at any time by the SMS providers' websites without any prior notification.
The SMS Comparison Table is provided for free to assist you, however a commission may be given from the provider's site if you click through their website and engage their services. There are no forms of advertising on this site and the authors have made price and other key features the selection elements that have led to the recommendations made on the site.
Latest update was 14 May 2018