SMS Marketing websites all discuss API. So what is it?
Wherever you research and read about the features of SMS Marketing providers, you read about API and their capacities. So what is API? It is an acronym for Application Programming Interface, which means it is a IT software allowing a programmer to formulate a computer program that will make it easier to send text messages to recipients in a quick and effective manner. An API may be for a web-based system or an operating system or a database system so it can take many forms. So basically it is a system that makes it easier for the programmer to gather and send information systematically. For example, the client may send an email with the text message required to be sent and the API file will give the developer an ability to copy files from one area to another without the developer have to understand the total file system operations.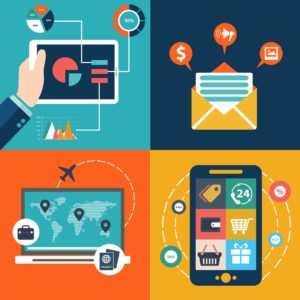 Different SMS Marketing providers emphasise that an API is more than an exchange of text and image message service but a powerful software platform to simplify the text messaging service and ensure full and reliable delivery of such messages.
So how does it SMS Marketing work?
To start the process, the client needs to upload a file that has all the names of people that will be contacted. This may include the email address or the mobile phone numbers.
The details are exported from an email program to the SMS marketing API platform. It can be established as an online calendar containing appointments or reminders, for example. The data format is processed using platforms such as Google, Outlook.com, Yahoo, or iCloud.
The marketing text message can be edited any time and you can work out when the message needs to be sent, whether it straight away or in a few days time.
As a SMS marketing client you can monitor the marketing effectiveness by the take up rate. Whether large or small business, such valuable information is extremely cost effective.
The process can be completely automated or you can opt to manually verify each text message before it is sent.
Features of using software API offered by SMS Marketing providers
As inferred fro the discussion above, a lot goes behind the simple message sent to a customer or person. Reliable, scalable and the ability to custom sms to your needs, SMS API is the way for developers to connect to an SMS gateway. This means the client can SMS-enable a website or a system process to distribute and receive text messages through various ways.
The features of API include:
Sending and receiving messages through a telecommunication carrier;
Knowing which message has been sent to a given point of contact;
Having the ability to received incoming SMS for a possible response;
Tracking messages with the time of day the message was distributed and received on the mobile phone;
In the case of receiving information that a message has not been delivered, ability to take appropriate action by continuing to deliver the SMS by a certain time;
Knowing it is real time delivery of inbound SMS which is great for companies that need responses from customers or staff.
What you should look for in a SMS Marketing Service
Firstly, you need to ensure that the provider follows the laws and best practices when you plan your marketing or communication campaign. make sure that the provider is anti SPAM compliance and need for privacy and confidentiality of information being distributed. There are best practices that they need to follow when collecting contacts and sending out text messages. For example ensure you get permission from every contact before sending large volume of SMS and send only during working hours.
From a marketing perspective, please do not use words like 'free' unless you have a free to end user condition. All promotions and communication should include name, description, conditions and the ability to opt out if required.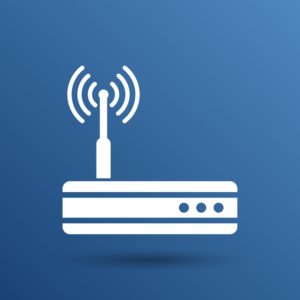 Thirdly, SMS Marketing providers should have short codes, which are five digit numbers used for SMS messaging, and you should not be made to purchase but rather use the providers  codes. Such services can be established for automatic replies to incoming SMS, therefore you should not be charged for inbound messages.
Finally, choose your keywords for your campaign so that you are able to track the way these keywords are used. Tools like the Google keyword planner can assist with this. Additionally, you should be able to follow the people you sent the text message to to determine whether they opt in and opt out of the marketing or promotional campaign.
So what was found out?
When you are ready to engage a SMS Marketing company to do all your direct SMS for promotional and communication reasons, it is obvious that you need to choose a particular service that meets your needs and costs. Having reviewed the software facilities of API, reliability, customer relations and availability, compliance, automatic SMS, MMS and other distribution features, and of course, costs, it was found ,as displayed in the SMS Marketing Comparison Table, that ClickSend offered best value out of  a set of reputable SMS marketing companies in Australia. ClickSend scored well and can be counted as a very reliable company to disseminate your marketing material and information. Similarly, you need to be assured that this is back up by a customer service that is working for you and that you can trust it to manage your campaign efficiently and effectively.
About SMS Marketing Comparison Table and Associated Sites
The SMS Marketing Comparison Table and associated sites have been developed to provide you with an independent assessment of the features and value of a number of reputable Australian companies in the in the SMS Marketing field. The evaluation was done by experts in the SMS field who have moved on into other areas so to avoid any conflict of interest but felt that this sector needed a simplified format to be able to help prospective clients as to what to know for their selection process.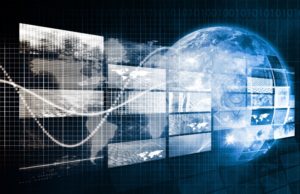 This service is free to you, the user, and hopefully will enlighten you on the features and services that you need to be cognisant when selecting the right marketing tool for your promotions and campaigns as well as for reminders, appointments and so on. Should you use the table and sites to assist you in selecting the right SMS Marketing company, then the authors will request a commission from the SMS provider.
Should there be any parts that may be different in the SMS providers' websites then the authors would appreciate you notifying them so that changes can be made as companies change their websites and charges without any notification in advance. The author's hope that all this information is pertinent and helpful to your decision making process.
This site was updated on 02 July 2020