SMS Marketing ideal way to promote a campaign
There are many case studies that can show anyone to effectiveness of promoting a marketing or communication campaign in a matter of minutes to a very large target audience.
For example, SMS marketing can launch you a mobile loyalty program which can accumulate new subscribers that receive location-specific offers and alerts. Further examples could include the effectiveness of SMS is by sending a link via SMS with the lure of finding out a special discount code or customers signing up for a SMS campaign to receive location-specific offers by texting a short code or by signing up and entering a phone number on a website.
A solution can be found using SMS Marketing provider to set up a campaign that will increase revenue, traffic, customers and brand loyalty.
Features of SMS Marketing providers
One of the key features that you need to investigate from a SMS Marketing provider is the ability to build and deliver intelligent, data-driven SMS campaigns directly into their IT platforms. This can be done through web interface or a fully managed service. It is vital to engage customers or consumers with an SMS campaign that can be delivered directly to their mobile phones.
The integrated SMS distribution into a client's CRM, e-commerce or business applications which integrate with API platform is an essential requirement.  To be able to integrate your SMS campaign with other marketing channels means that you can feed data back into your systems to view the effectiveness of the campaign.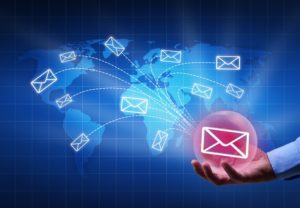 Remember that over 90% of mobile users read their text messages within 4 minutes of receiving the message. So you need to have a provider that can deliver SMS to your customers within one or two minutes but most providers should be able to send SMS within 15 seconds, via a telecommunication gateway network that can handle large volumes of SMS. There are two types of carrier gateways known as Direct and Hybrid. Direct uses Australian telecommunication carriers such as Telstra, Optus and Vodafone but are usually more expensive. Hybrid gateway use overseas telecommunication carriers which are cheaper but less reliable.
Another feature that you need to seek is getting your message or campaign notification out anytime of the day using the most easy to use platform. It does not matter whether you are sending a single or multiple text messages, you need to ensure the SMS Marketing company can build a scalable campaign on your needs.
Equally as important is the need to have access to all the features you will need including Email to SMS, Web SMS, 2-Way SMS, Keyword recognition, as well as detailed reporting system. Privacy option should include an 'opt-out' functionality that gives you a good idea into your campaign's return on investment (RoI).
From an extensive review of, major Australian and overseas SMS Marketing providers, it was analysed that ClickSend has all the major features that are required for an effective marketing or communication campaign.
Charges incurred when using SMS Marketing Providers
With all the range of features offered, there is a charge for sending out each text message to a customer or consumer. The charges range in expense from 10 to 30% more dependent on the provider. The charges will also be determined by volume size so from a cost benefit, large the number of SMS distributed, the cheater the charge for sending a text message. SMS are charged on an individual basis an on a monthly turnover.
From the graph below, it can be seen that ClickSend is considered the best value on message per month basis. It is competitive for the small and mid-size number of text messages distributed in a month and cheapest for large volume of SMS sent per month.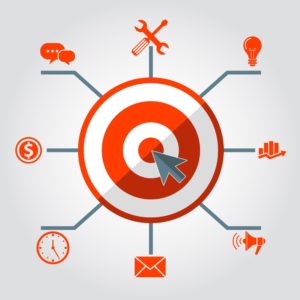 It must be noted that ClickSend does charge a monthly fee unlike a number of their competitors. There is no contract, no set up feeds or charges, and no expiry date for SMS credits.
Reliability of SMS Marketing Providers
Reliability is an issue that always need to be asked. You do not want delays and duplications issues to impair the marketing campaign. One of the issues alerted before is the type of gateway carrier used. Australian Telcos are much more reliable and the direct connections to one of these carriers will provide better reassurance that the message will be sent.
The uptime guarantee feature needs to be assessed by the prospective client. You need to see that the provider has at least a 99.95% uptime guarantee and a robust enterprise infrastructure that ensures that their platform is always available when required.
The graph compares the reliability of the major SMS Marketing providers based on the above factors.
Support provided by SMS Marketing companies
It is reassuring to know that the SMS Marketing Providers reviewed do offer a very reliable customer service with very good uptime guarantee and Australian support on an ongoing basis.
With regard to support, it is very important that the client is able to work with a SMS Marketing team to assist in understanding the client's key reasons for the campaign, the challenges that they may encounter and the ways they can add value to the campaign.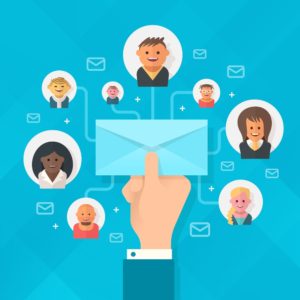 For example, ClickSend has the availability of an 1800 number or Skype which means that you can get in touch on an ongoing basis. It also offer a 24/7 email support. An international phone number is also provided on their contact page.
The other value from a support aspect is the availability of quarterly review reports and catch up meetings to support the campaign process.
About SMS Comparison
The SMS Comparison table and site was developed by a group of authors who are experts in SMS, having worked for a number of years in this field. Now, that they left this field, they decided that an independent assessment of SMS Providers should be available to the public free of charge. This resulted in a thorough review of major SMS providers and the resultant SMS Marketing Comparison Table and associated sites.
The Table and sites provide you with the coverage of features, charges, reliability, and support services available for you to make a decision if you wish to engage a SMS Marketing provider. The information is current but changes can be made by the provider at any time without any notification, so please ensure you look at their websites after reviewing the information on this site provided. Should there be any information that is different, please notify the authors of this site and changes will be made as soon as possible.
It should be noted that the Comparison Table and associated sites are free of charge to the users. However, should you review and use the information to engage a SMS Marketing provider, then the authors would request a commission from the provider.