The Value of SMS Marketing
Over the past few years, there has been a markedly increase in marketing particularly through the use of SMS (Short Message Service) via mobile phones. Businesses have realised that by collecting mobile phone numbers and sending messages about their product or services has had a significant increase in awareness and improved sales and revenue. On the average, a SMS message us read by the mobile phone user within a short period of around four minutes, making them highly attractive.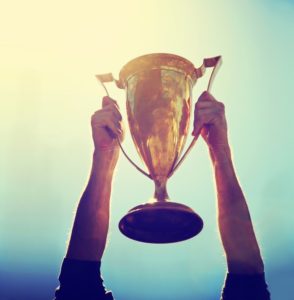 SMS Marketing has now become a legitimate and accepted form of advertising medium unlike emails over the internet that is easily deleted without even reading the content. In Europe, for example, SMS has become the most popular form of the mobile marketing industry with many 100 million advertising SMS distributed every month. Brands have now adopted the mobile short message (short code) and through individual dedicated phone number as a mobile domain name allowing the mobile use to text message the brand at an event, or in a shop and from traditional media avenues.
One of the consequences of the SMS marketing strategy is to encourage people to read text messages through the use of competitions and loyalty programs.
The value of SMS Competitions
Using SMS as a form of offering people to enter competitions through their mobile p-hones means that companies can build brand loyalty and equity as well as drive sales. Through the building of brand loyalty and enhancing the interest of the consumer with the businesses products and services, one is able to gather details to form a solid database of customers and form the relationship over a long period to gain acceptance of the business.
An SM competition makes it simple and easy for the present and potential; future consumers to participate. An SMS entry can be done by either as texting to a short keyword, or as a landing page that gathers data. Also the ability to be interactive means that competitions are more effective.
SMS competition has many values for a business to consider such as:
Maintain and increase consumers interest and consequently retention
Awareness of the recognition of the brand and its value
Attract new customers that are vulnerable to brand switching
Through updates, new release, special deals, loyalty will mean an increase in sales
All of the above will encourage and motivate consumers' responses. Because campaigns are time restrictive as are competitions, this will promote consumers to act quickly.
Who are good with SMS competitions?
A range of SMS Marketing providers do offer competitions as a good form of promotions and information about a campaign. Competitions can be in the form of polls, special offers, promotional material, giveaways and prizes.  These providers have the platforms that are fully automated and receive replies to competitions that are easily able to be tracked and analysed to provide an immediate evaluation of is effectiveness.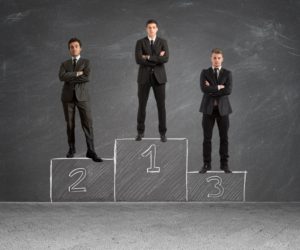 With the SMS service, ClickSend is one of the most effective providers in this area of SMS marketing. It has the API technology, the proper gateway and ideal features and customer serve to cater for the client who wishes to offer completion as a form of marketing their product or service.
Value for Dollar spent on SMS marketing competition
In the review of numerous SMS Marketing providers, one of the critical factors from a client's perspective is the cost of distribution. It was seen that ClickSend offers the cheapest rates for its SMS services on a monthly basis.
The dissemination of text messages in terms of volume may be small, medium size or large in numbers, the rates are very comparable. Take the example of small numbers to messages to customers on a monthly basis, ClickSend like directs MS and SMS Broadcast offer a samara rate. However when the volume of text messages sent increase to over 10,000 then ClickSend and SMS Broadcast are the only ones that offer a lower rate per each SMS> But when the volumes are really significant, then ClickSend is the cheapest provider.
ClickSend has no monthly fees or recurrent fees for dedicated numbers and incoming SMS are free. It has no contract, no set up fees or charges, and no expiry date for SMS credits.
Features of SMS Marketers from a Competition distribution perspective
A number of the SMS Marketers in Australia do have a number of valuable and effective features in terms of Keyword response, gateway providers and computer to mobile (Two way) features.
Based the review of a number of SMS Marketers and the ones that appeared best value that are displayed in this comparison site, TextIt is considered to provide a best valued range of feature of the five major providers analyses. It offered the above mentioned features that a marketer could be assured that a competition or a poll or a special offer could be organised and sent out best.
Reliability of Competitions being sent out by SMS Marketing providers
Reliability is a key issue and one that needs the reassurance of the client. Overall the companies investigated and rated highly are the ones that offer a very reliable SLA uptime guarantee and a good customer service support on an ongoing basis.
It was seen that ClickSend offers best value as it has an 1800 number and one can get in contact by Skype if required. Their 24/7 email customer service and an international telephone number makes them accessible within Australia and overseas. Added too such service is their MMS capability which means that photo and videos in the text can be sent out as part of the competition campaign to a customer or someone on the database to the smart phone.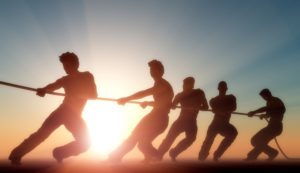 With the wide opportunity to contact people interested in competitions or polling, by sending marketing information online to a single contact, multiple contact or a group of contacts is another features that is widely offered.
About SMS Comparison Site
The uniqueness of this SMS Comparison Table and Site is that it has been developed and prepared for everyone to use by experts in the SMS field. The authors realised that people required assistance in lay person language as to what features, reliability, reputation, customer service and value of money is offered to potential clients of SMS. The authors are now no longer in the SMS area and therefore can form independent views of the SMS Provider industry.
The Comparison Table and associated sites cover all the main features that you would need to know about engaging one of the SMS Marketing providers to promote and administer your competitions for marketing purposes. It needs to emphasised that the information provided is sourced from the authors' knowledge and experience of the providers and that these providers can change their features and services without prior warning. Therefore it is imporatnt6 that you look at their websites to ensure you are getting what you require. Should any of the information provided in this site to be different, please let the authors know so that any rectification can be done as soon as possible.
The Comparison Table and site is free of charge to the reader with no obligations. However, should you decide from the site and Comparison table to engage one of these firms, then the authors will request a commission from that SMS provider.
This site was updated on 4 July 2020