SMS Marketing Services in Australia
SMS Marketing Services is one area of marketing that has grown enormously over the past few years in Australia, particularly with regard to marketing on or with a mobile device. On an average, text messages are noted and read within a period of around four minutes or less, making them highly effective as a marketing or promotional tool.
This type of text messaging service is a means of broadcasting alerts, promotions, appointments, reminders and other forms of communication,  For example, doctors, physiotherapists, dentists are able to confirm appointments, government instrumentality can send emergency alerts and retailers are able to build upon their brands and goods.
There are a number of SMS Marketing companies in Australia that offer such a service. Reviewing a number of credible, long serving providers, the list was condensed to organisations such as ClickSend, DirectSMS, SMS Broadcast, SMS Tech and Textit.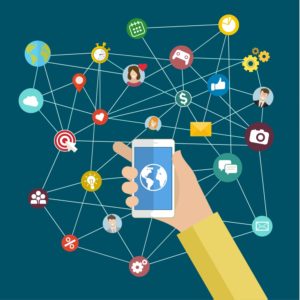 Unlike email, SMS marketing tools has become a great advertising channel to reach the consumer or current customers. Although initially it was considered a form of spam as some advertising companies purchased lists and sent unsolicited content to people's mobile phones, government guidelines are now in place to help mobile phone users to stop such SMS advertisements when not requested.
MMS (Multiple Message Service) mobile marketing is also used as another mobile user communication method. It contains slideshows of images, text, audio and video as a means of communicating a product or service promoting brands by sending and receiving content via MMS application-to-person mobile networks to subscribers or sent as person-to-person.
Features of SMS Marketing Services
There are a number of significant features that are worthy of mentioning that reach customers using online platform tools. In summary they include:
Require no additional software just utilise your existing email application
Provision of powerful platform that is able to deliver SMS to your customers within a short period (within seconds but at the latest minutes)
Ability to handle large volume of SMS using a reliable telecommunication network carrier
Only require access to Email to SMS, WebSMS, or 2-Way SMS
Reporting, delivery receipts and URL tracking
Personalised, customised messages
Privacy options that provide details into a campaigns ROI.
The Integration of SMS distribution into a company's CRM, eCommerce or business application with API makes the process effective and efficient. This also will mean that a SMS campaign can be integrated with other marketing channels and able to provide campaign data back for cross-channel review.
Some reasons for using SMS Marketing Services
SMS Marketing Services is a really easy and cost effective way to advertise for businesses irrespective of their size or investment requirements. Text messaging should be considered as part of your marketing or communication strategy for the following reasons:
Prompt distribution of messages to your audience – SMS are delivered within minutes or, in most cases, just seconds, with many people on average checking their messages within a four minute time frame of receiving the message. It is like a guarantee that mobile users will have their phone and read the text.
Notification awareness – It is like a guarantee that mobile users will have their phone and read the text when they receive it.
Customised to the users need – SMS need to be precise and to the point nut it can also be personalised to the marketing needs of the target audience.
Cheap way to promote your brand – Because SMS are focused on targeting, it will mean that you are communicating to potential or current customers who are likely to take some sort of notice. This means less cost on marketing campaigns to a mass population and thereby saving marketing dollars.
Update and well informed – SMS marketing provides information in a quick and reliable manner ensuring customers feel like they are always well informed.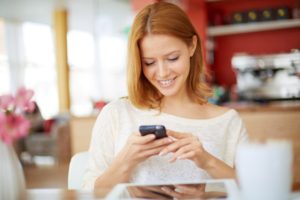 Charges for using SMS Marketing Services
When reviewing some of the major players in the SMS Marketing Services in Australia, a charge comparison study of message distribution on a monthly basis was conducted. On the data provided, it was seen that ClickSend provided the best value when averaging all the range of volume pricing it has to offer. This was followed by SMS Broadcast and DirectSMS. The other two providers namely SMSTech and TextIt were significantly more expensive.
All indicated no set up costs so clients would pay only a competitive rate for successful delivery of SMS messages. However, there was a monthly fee imposed by ClickSend and TextIt but not by the other providers. However when it came to virtual number charges, ClickSend and TextIt had no charge while the other competitors did have a monthly fee.
Reliability and Support Service of the SMS Marketing providers
The review sowed that all major players were very reliable in their distribution of text messages. They avoided delays and duplication issues due to their direct use of Australian telecommunication carriers such as Telstra, Optus and Vodafone. They all had a better than 99% uptime and a sound infrastructure that would ensure their platform would be available whenever it was required. From the analysis, ClickSend and DirectSMS were the only ones that indicated a 100% uptime guarantee or your money back.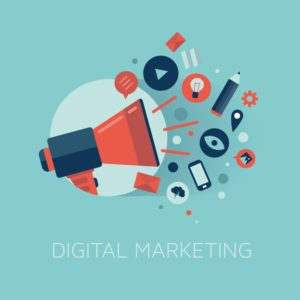 All the providers had a data centre and delivery system housed in Australia to ensure its delivery is maximised. This also meant that such data would remain in Australia, which is critical for compliance with the SPAM policy and the Australian Privacy principles.
The companies reviewed for SMS Marketing Services had all an Australian support system in place with a team to help the client understand business objectives and how they can add value to the organisation. There is a 1800 or 1300 number available, either on a 24/7 basis or during business hours. Reviews are usually done on a time period to support the process and fulfil the business needs.
About SMS Marketing Services Comparison Table and Site
The authors have prepared and delivered to you a free, no obligation comparison site and table to assist in deciding which SMS Marketing Service you consider ids best for your needs. This came about because the authors, who are experts in the SMS field, appreciate the difficulty in understanding all the features and uses available by the SMS Marketing providers. By detailing in an easy to follow fashion you will be able to compare each provider's good points and not so good points from your perspective. The comparison table will make your life much easier for you to decide.
The authors are no longer engaged in the SMS field so they can independently assess the features and parameters of each provider. However, should you review the table and site and then use this information to contract one of the SMS providers listed, then the authors would ask that provider for a commission.
This site and table is based on the information provided and may change without notifying the authors in advance. If this is the case and you find an inaccuracy, please notify the authors and any changes will promptly be made. Hope you find the information valuable for your needs.
This information was updated on 23 April 2020