Developing successful SMS marketing strategies
If you surf the Net you will see a large number of suggestions and ways of developing strategies to develop and implement SMS Marketing as part of your marketing and communication plan. The real issues that you need to consider is the cost factor, which is how much this strategy is going to cost the business. You need to ensure whatever you send to people in terms of the content of the text message is going to be read, whether it done now or in a short while.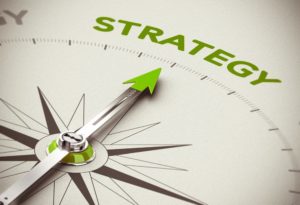 With these two factors is the most important question. Will your viewers click into a link or read the content of a SMS campaign? As you may be aware more people click a link than read emails. If your marketing strategies are adhere to then SMS Marketing will have done its job and produced results.
What needs to be considered when requiring SMS Marketing provider to implement your strategy
SMS Marketing companies are your vehicle to develop and implement your campaign strategies in the most effective and efficient way. But there are certain matters that require to be stipulated to the SMS Marketing provider. In summary, here is a short list:
Great care with the information distributed.
Customers need to be able to opt in and opt out from the SMS Marketing provider's database supplied by you. Since customers usually know how many text messages they receive they should be able to easily opt out if requested. On the other hand, businesses can make it easier to opt in by creating a single keyword that will link customers to a mobile messaging list. Great care should be taken by the provider to ensure no mobile messaging list is given or sold to another business.
Customer relationships need to be built.
SMS Marketing providers are able to send promotions, sales updates and new product details to customers on a regular basis. SMS can easily deliver a reward or support a loyalty program for its customers. This personalised customer experience means that businesses can tailor their messages to a specific store or location. Be aware that SMS distribution can be designed so that not every text message goes to every individual.
Link Social media advertising strategies to SMS.
Businesses can create opt-in points on social media sites, like Facebook pages or Twitter feeds. Point advertising material can feature ways for present and future customers to sign up for SMS. You can add SMS information to business cards, email signatures and blogs. This will all increase your penetration and reach.
SMS is a timely matter.
Remember it is easy for a SMS Marketing provider to distribute once the go ahead is given. However it is the effectiveness of readership at that time that is vital. You need to know which time of day you wish to distribute an SMS so as to get the best results. Restrict your number of times of distribution so as to increase customer anticipation rather than apathy and therefore will improve your conversion rates.
Adapt to your target market interest
With a restrictive 160 characters for your SMS, be very clear and avoid abbreviations or acronyms. Avoid slang words or cynical comments that make the message unprofessional to an outsider. Tell the customer exactly what the message is saying. Make sure all your messages have your business name and contact details otherwise some people make think it is a spam.
What are the SMS Marketing Providers offerings to support marketing strategies?
Considering the importance of SMS Marketing as a low-tech, low-cost means to connect with your customers, it is vital that these providers have the right platform, API, gateway provider and reliability features to ensure the important content and enticing values are provided to the customers.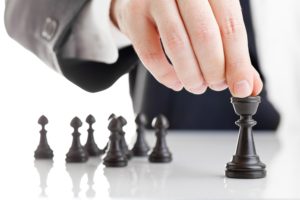 Having reviewed a number of SMS Marketing providers in Australia and overseas, a list of five best companies are compared for their features in terms of adopting businesses marketing strategies. They all offer a range of good features such as a direct Gateway using Australian telecommunication carriers, all have developer API which allow reliable distribution of text messages and have the bulk distribution facilities for small and large customer base distribution. Overall the graph represents the level of features available.
Pricing of SMS Marketing Providers
The differentiation of charges is evident between the five distributors. As can be seen I the Comparison Table and the graph below, ClickSend is the best option from a financial perspective. It is comparable in charges for messages sent in each month for small and medium SMS volumes but when it comes to large quantities of text messages sent on a monthly basis, ClickSend is the cheapest.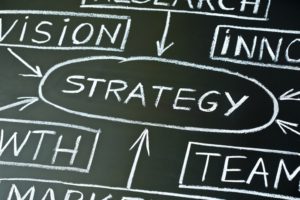 One must look beyond just the pricing based on message per month. There are other charges like monthly feeds, virtual numbers, contract costs, set up fees and other in direct charges. Comparing these factors listed, ClickSend provides the best rates with no monthly fees or recurring costs for dedicated numbers. Incoming SMS are free and there is no expiry date for SMS credits. ClickSend has no contract, no set up fees or charges.
Reliability of SMS Marketing companies to adopting marketing strategies
The reliability of these five SMS Marketing providers is good. They all offer an uptime guarantee of at least 99% with some having a SLA 100% uptime or your money back guarantee. This means that businesses can know that their SMS campaign strategies will be sent out when required with the least delay time. Part of this reliability is due to these providers using direct gateways with solid Australian telecommunication carriers. Overseas companies tend to use Hybrid carriers that can become an issue from an uptime perspective. 
Customer Care and Service that ensure Campaign strategies are well adopted
Most of the SMS Marketers have a customer service area to support queries. On the review of the five main SMS Marketers, ClickSend offers the best range of customer service to its clients. They have a 24/7 support system in place using their email system. There is an 1800 number for personal voice contacts or for a visual contact, Skype is recorded as being available to its customers.
ON the review of all their customer care initiatives, ClickSend has also the availability of Facebook and Twitter which can be adopted as a reminder or alert system to its customers.
The graph below graphically shows the range of customer care services available by SMS Marketers to its present and future clients.
Reputation of the SMS Marketer Providers
Comparing the five Providers with respect to their reputation in the business community, their ratings are very well acknowledged. This means that you dealing with sound companies who have the facilities to ensure they are providing quality service.
About SMS Marketing Comparison Table
The SMS Marketing Table and associated sites has been prepared for your interest and use. It came about when the authors of this table and sites, experts in SMS, found that prospective clients did not know how to select the best SMS Marketing provider for their campaigns. The information these clients gathered was not as meaningful as they wanted it to be and people spoke to them in acronyms and in a terminology that found it difficult to comprehend. Therefore the reasons for this simplified, easy to use Comparison Table.
The information on the Table and site may change dependent on the provider details. This can change without notice and so if you see a difference, please let the authors know so that changes can be made as soon as possible.
If you use the Comparison Site and its information to decide on which SMS Marketing Provider to engage, then the authors of this site will request a commission from the provider after you have engaged them.
We hope you find the Comparison Table and information on the sites informative and useful.
This site has been updated on 4 July 2020