About Cheap Bulk SMS Gateway Solutions
There are a number of businesses that depend on sending SMS messages to clients, customers, stakeholders or staff, in order to get their information out as soon as possible. By using a premium direct gateway carrier system, these important messages will be delivered through a major text message service providers whether it is Telstra or Optus or another carrier
What is offered is a website which has the capacity to disseminate or receive text messages (SMS) from a web browser that will be directed to receivers whether they are customers or clients or staff served by that direct gateway carrier system. In this current day, most messages are usually routed into a specific mobile phone networks.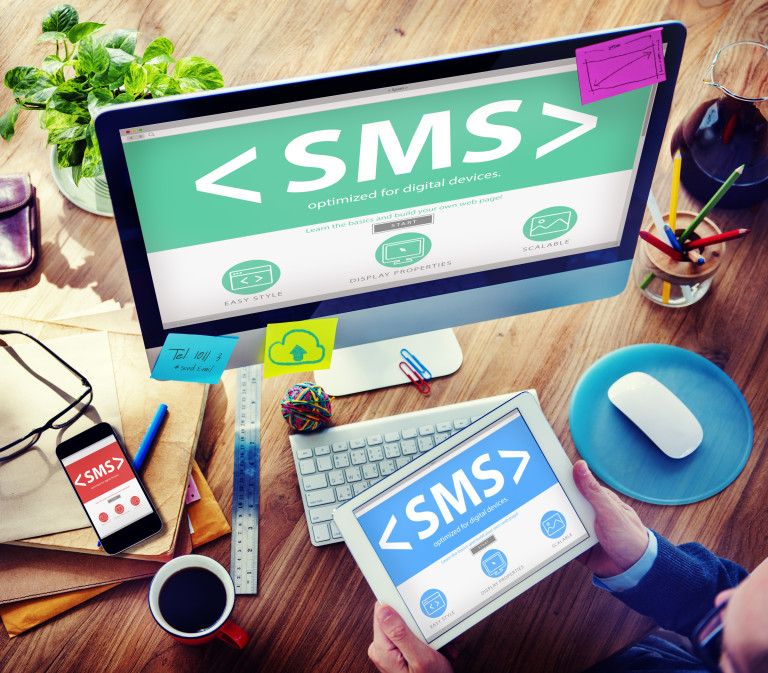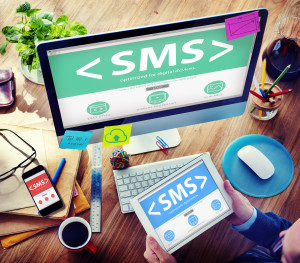 A reliable SMS gateway provider is when you require:
– Timely SMS to be distributed within a short time frame;
– For SMS alerts;
– Where the nature of the content is highly confidential;
– When there is a need for messages from your customers to be returned;
– For marketing communication campaigns;
– As reminders for appointments and the like;
– as a means of notifying when a delivery is reached.
The issue when comparing SMS providers in Australia is that it is not easy to see which one best suits your needs. It should but it is not! Every SMS service provider has a range of products and tools for you to use and that can become quite confusing. An on top of this, offering a variety of price schedules when using different gateways adds to the complication. Therefore, it is imperative that you know all about the differences so that you can assess and determine the best value for money as well as been assured that your important text messages are delivered efficiently and effectively. The use of a Bulk SMS Gateway Comparison Table will make your life simpler and easier to assess the right provider for your needs.

Deciding the gateway that is better for your business
Deciding on your preferred Australian SMS providers will depend on text message gateways that you wish to get your message across. This may include the use of a premium SMS gateway or a cheap SMS gateway. In general, most large providers will offer you premium gateways.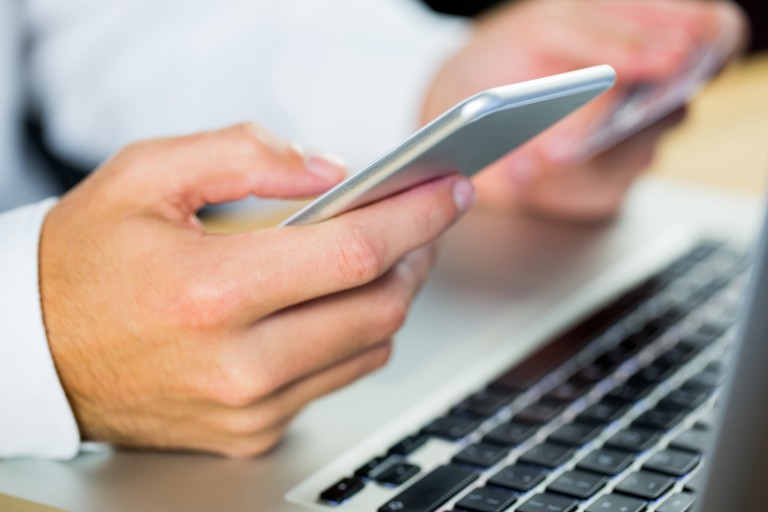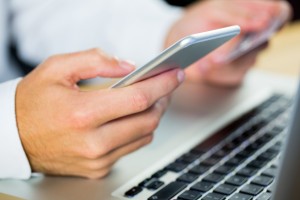 The major difference between a Carrier Direct (sometimes known as Tier-1 or Premium) gateway and a Hybrid (or Grey) gateway is the passageway the SMS company uses to reach the customer or stakeholder. A Carrier Direct gateway will send your SMS directly from your computer straight to a reliable and efficient SMS carrier. For example, in Australia, this will mean that your specific text message will remain within Australian shores and will be delivered through major communication networks such as Telstra, Optus or Vodafone. This connection is paramount for 'time-poor' messages or where confidentiality and privacy may be a concern such as the use of Pin numbers via major alerts.  With the use of a Carrier Direct gateway, this will command a more expensive charge for each SMS that is distributed.
There is a cheaper gateway service available that is called a Hybrid or Grey gateway.  Such service is far cheaper than the premium service described above and is good for distribution of large or bulk messages such as for promotional or marketing campaigns or for text messages that need not be sent within a specific time frame. The hybrid gateways service will send your SMS by means of the cheapest route available. This will mean that when you are ready to press 'send', the SMS that you wish to be delivered may go outside Australian shores through an international carrier and rebounded back into an Australian SMS gateway carrier. This may result in a delay of your message and consequently lead to a later or slower delivery time. 


When comparing these gateway service options of the various SMS service providers, it is shown that SMS Broadcast provides the best alternative company that provides you with the option of using either of the two types of gateways. So you can determine which gateway to use but remember many SMS gateway providers will offer cheaper messages by adopting a range of hybrid gateways.
In summary, Direct and Hybrid gateways offer:
| | | | | |
| --- | --- | --- | --- | --- |
|  Direct gateway |  Time reliant SMS |  SMS alerts |  Confidentiality required |  Importance of information |
|  Hybrid gateway |  Bulk SMS (not time restricted) |  Marketing campaigns |  Appointment reminders |  Service delivery notifications |
 Best features for a cheap, bulk SMS gateway provider
From our SMS Gateway Australia Service review  it was found that MessageMedia has the best services of all major providers that were compared. They showed a reliable ability to provide the use of premium Australian networks thereby allowing small and large businesses to be able to send thousands of SMS promptly and at any one specific time. It should be stressed that requiring sending an SMS immediately, you can decide on the scheduled time or specified date that your SMS message should or must be delivered to the customer or client when it is most needed.

From the thorough review and analysis, it is shown that MessageMedia had the best network support for a large range of solutions with regard to SMS reminders, including browser based message platforms. As emphasised,  the ability to send mass text messages at any one time providing the client with the confidence that customers or employees or stakeholders will be notified within seconds or the latest minutes of distribution. It also allows the client to choose their replies managed by MessageMedia inbound system, which can go straight to your email or mobile phone.
The powerful part of such distribution is that ability for destination numbers to be typed in, or able to be copied and pasted from an Excel spreadsheet or some similar format. Also, export numbers can be transported from an external program where contacts  are managed.  From such a file, it can be uploaded into any nominated provider's system or used for a marketing or communication campaign. Translating information into text messages will allow you to personalise reminder messages, or improve and strengthen the relationship with clients, stakeholders, employees and customers..
MessageMedia is an Australian based company and so provide the opportunity to support companies using their services throughout the country. It can be observed that certain major Australian organisations use MessageMedia for delivering their SMS reminder notices.
.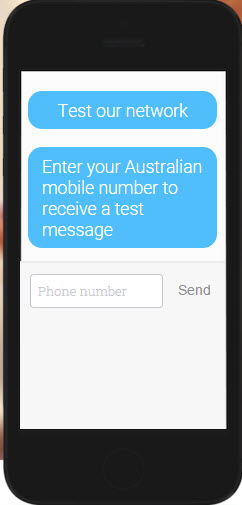 The comparison of SMS Gateway service providers showed that MessageMedia, WholesaleSMS, and DirectSMS gateway networks do provide sound support for a large range of SMS solutions which may cover browser based message platforms in Australia. These companies provide you with the ability to manage replies by these Gateway services for inbound system, directed to your email, or mobile phone.
As you will observe from the graphical representation chart below on suitable features available by each gateway provider, some gateway services provide a more extensive range of suitable features that services their customers and thereby were ranked more highly than others.  However, others do also rate relatively.
Competitive Prices for cheap bulk SMS Gateway Services
Reviewing the competitive prices of the range of cheap SMS gateway services, it was shown that WholesaleSMS provides the best value. It offers the cheapest rate for message cost whether it be on a small distribution level or large volumes of 50, 000 + or 500,000+.  On average it is around 10 to 15% cheaper  than the second lowest rate offered. Therefore, WholesaleSMS has the cheapest charges over a year period with no monthly fees that are incurred.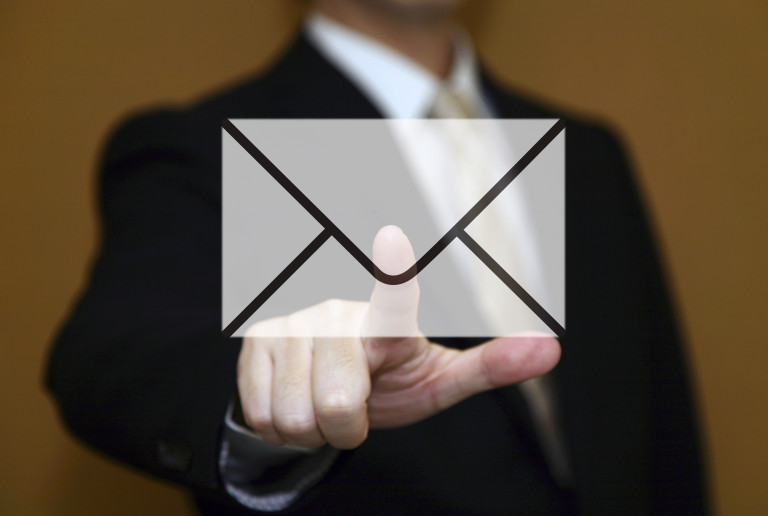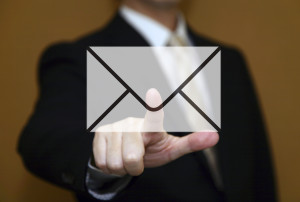 Looking at the graphical table representation provided below, WholesaleSMS offers the cheapest rates and achieved a top rating.  Other providers' rates are between 10% to 30% more expensive than the cheapest prices.
Gateway comparison by reliability
When one looks and reviews the bulk sms gateway provider comparison table, it can be easily seen that both MessageMedia, WholesaleSMS and DirectSMS are regarded as delivering the most reliable bulk SMS solutions to both businesses and organisations and therefore are able to meet the needs of communicating promptly and effectively to their customers, clients and staff at any time of the day or night on a 24/7 basis. Both these provider companies are able to provide state-of-the-art technology supported by sound technical advice. Of course, being Australian based companies, they are able to provide the customer service expected of them throughout the country on an ongoing basis.
Like most gateway service providers, MessageMedia makes sure that SMS texting sent is simple to use – throughout the process from the start to finish, all within 30 seconds. Individuals, organisations and businesses, whether big or small, can access their SMS needs from anywhere since no specialized software is needed.  The only thing that is required is to be able to login from anywhere with an internet connection and the rest is resolved.
By Melbourne based MessageMedia having s a very powerful gateway system to access, it will support your SMS delivery whether it be sent as bulk or as single text message at any time of day or night.  It is important to note that a full reporting service is available which will allow you to review your database at any time and remove numbers if they are no longer active or required.

It should be stated that MessageMedia does guarantee their service and delivery as a bulk gateway provider ensuring that reliable SMS solutions are provided to businesses, organisations and individuals, who require that such communications is both speedy and effectively sent to their customers, clients or/and employees at any time.
However, it should be emphasised that they do not provide an up-time guarantee which may be an issue if you require 100% of your text messages to be delivered on time and they do charge a fee of $99 a year for a virtual number which may rule out some smaller businesses.
Reputation of cheap bulk SMS gateway providers
From a reputation angle, Clickatell was the most reputable gateway provider company with the rating. It showed that it was able to provide a very reliable SMS distribution service to its clients whether they be big or small sized businesses or government organisations that require to communicate on an on-going basis from PCs and web browsers through different IT platforms including Outlook Mobile Service, Email to SMS, Bulk SMS, Online SMS, and SMS Gateway Australia. It offers a relatively competitive price that matches with other providers as well as guaranteeing a supportive client service base.
Clickatell is known for its long established company standing distributing bulk SMS messages to clients, customers, stakeholders and employees, for purpose of either or and promotions, reminders and updates in Australia. This Sydney based provider with extensive years of international experience offers a sound online SMS messaging service that is considered to be user friendly.
When comparing both SMS Broadcast and Clickatell it is evident that they both provide state-of-the-art IT technology that is well supported by their great technical support department. Customer service and result orientated are areas of great importance to these providers to achieve a top level of customer or client satisfaction.
From the comparative set of graphs on reputation standards below it can be seen that Clickatell rates extremely highly with full marks, rating 100 out of 100. This is followed by SMS Broadcast with a very good reputation rating of 86 out of a total of 100. This is followed relatively closely by WholesaleSMS and SMS Tech.
 About Cheap Bulk SMS Gateway Australia Comparison Table
Everyone thinks that selecting a Bulk SMS Gateway provider is a simple matter but it isn't! Why you may ask? This is because every SMS provider delivery is different, whether it is the variety of products it has to offer or the different gateways available or the variation in their pricing schedule.
Now it is easier for you to select by using Bulk SMS table that compares different bulk SMS gateway providers in Australia. The comparison of providers has been prepared through means of an independent yet analysed table that provide you with a way to simply navigate the services they have to offer without having to look and understand the homepages of various providers. The table relates to charges, usage, gateway types, customer service support, as well as being able to access SMS provider websites.

The authors are experienced people who had worked within the SMS industry,  decided to create this Cheap bulk SMS Gateway Australia comparison table to make your research much easier whether you are a business or an individual. Each review focuses on evaluating the strengths and weaknesses of the SMS provider.
It needs to be stressed that the details provided in the comparison table and the reviews done should be regarded as a guide. If the SMS providers' websites change then every endeavour will be done to change the site and comparison table as soon as possible.
The well designed and easy to use SMS Australia Comparison Table is prepared and offered to you free of charge. A commission may be requested from the gateway provider if you engage their services via using this site. To maintain independence, no promotions or advertising is placed on this site.
This page was last updated on 13 November 2016.