SMS Tech as a bulk SMS provider
SMS Tech was established in 2010 in Melbourne and is a bulk SMS provider in Australia of text messaging services,  SMS Tech focuses on distributing large volume of SMS in a cost-effective and timely manner so that end users receiving an SMS are more likely to note the message than by external company's email notifications or by cold calling. It provides clients with a direct way of send bulk SMS without the worry of how to do it and how long it will take for the information to get across to the target audience required.
SMS Tech is a web-based bulk SMS provider that directs from their interface to reach people by mobile phones with a reply response option in the form of an email in your inbox after the event.  These features can be viewed on the Bulk SMS Australia Comparison table.

Features of SMS Tech
When creating this SMS Tech company review and comparing them to other comparable SMS bulk providers in Australia, as indicated in the SMS Bulk Comparison Table, it shows that this provider offers a fully integrated SMS system that needs no added software. This is based on a web-based SMS service which will allow you to start sending bulk SMS to your contacts directly from their SMS Tech interface system.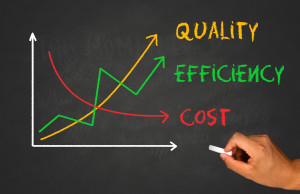 Some of the benefits experienced are the 99% uptime guarantee so that your message is assured of getting through to the end user using multiple and reliable routes ensuring the optimal delivery time. It is a customer focused business that provides customer support to ensure all inquiries are responded to in order that issues are resolved. Additionally, it provides a national delivery using all premium Australian telecommunication carriers.
Our independent SMS Tech review indicated that SMS Tech application programming interface (API) is available for any software developer to integrate any small, medium or large number of text messages into your existing system. This means that a third party developer selected by you can access SMS Tech system from any external source. It has the capability of accessing many programming languages and as long as the user is competent in the use of such language.

As it is a two-way SMS communication system, it has the advantage of offering a range of services to Healthcare, Retail, Education, Hospitality, Sporting Clubs and Associations for:
Marketing
Promotions
Special deals and offers
Appointment reminders
Sales
Timetables, results and events
Encourage supporters
Based on the variety and range of features offered by SMS Tech, this company is rated highly.
Value for Money?
Even though SMS Tech has a number of good features it is the pricing factor that lets them down. When reviewing their charges against other Australian competitors in the bulk SMS provider category, its charges are between 15% to 35% more expensive than the lowest SMS charging competitor, which is SMS Broadcast and ClickSend. For small volume of text messages over a month period, SMS Tech charges for each text message is some 30% more expensive than the cheapest bulk competitors.  For large volumes of SMS to be sent out at one time, the charges again are around 30% dearer than the cheapest competitor. It is the volumes of less than 100,000 SMS in a month that the charges are around 15% more expensive than SMS Broadcast or ClickSend.
In summary, on all accounts, whether it would be a smaller distribution volume or high numbers of text messages sent, SMS Tech is more expensive in terms of charges for distribution of text messages each month compared to many other providers investigated.
SMS Tech has unlimited credit availability, no monthly fee charges, no set up fees and no contracts. Most of the other bulk SMS providers have such similar offers.
Reliability and Latency of SMSTech as a bulk sms provider
When comparing the major Australian bulk text message providers, one need to be assured of each company is reliable for sending text messages from your computer taking into account also the cost benefit. It is this latter aspect which leads to the higher costs or charges than the other bulk SMS competitors one needs to be considered before deciding on SMS Tech as your bulk text message provider.
Even though this company does not service with a 100% gateway uptime guarantee, it does offer a near full service level agreement (SLA) with a 99% reassurance that the message will be distributed on time and to the right group of people. It has the availability of multiple gateways and routes through its national telecommunication carriers, such as Telstra, Vodaphone and Optus.
Our Australian Bulk SMS Comparison review considered this company to be customer focused with their headquarters situated in Melbourne, Victoria with their customer support centre in the same locality. This means that clients living in Australia can get access to SMS Tech very promptly with a certain level of ease in communicating their issue or issues.
It provides a range of services to large organisations within the marketing, logistics, retail, healthcare, education, non for profit sectors like DHL, RSPCA, The Salvation Army, National Tiles, Betta and Deakin University.
From the comparison of bulk SMS providers reviewed, it was rated as providing an excellent reliability and latency to its clients that it presently serves and a reassurance to prospective clients.
Help and Support by SMS Tech
As can be seen from the graphical representation below, SMS Tech has received a good reputation standard in that it offers assistance to people compared to other bulk SMS providers reviewed. It provides a local call centre number 1 300 552 703 during business hours as well as the availability of email to the company.
SMS Tech offers potential new users the availability of a free trial of 25 SMS to see how the process works for them.
It has a built-in SPAM compliance to assure security and confidentiality. For instance, in order to use an email to SMS service, SMS tech is General Data Protection Regulation complaint which means that any personal data (as defined in the GDPR) of, or sending messages to, any persons must ensure appropriate technical and organisational measures are implemented to protect all parties.
However there was no apparent blogging site or no two way communication interaction through Facebook, Google+ or Twitter, which may be seen as a concern.
Reviews are limited with 2 reviews rated 5.1 on the website so the SMS Comparison site authors cannot provide you with an appreciation of clients' responses to the work done for them by SMS Tech.
About This Bulk SMS Comparison Table
This SMS Comparison review of Australian bulk provider was initiated because there was a demand for easy to follow and understand by prospective organisations and companies in determining which SMS provider to engage in distributing volumes of text messages each month. Therefore the authors of this site, who are experts in the SMS field but are no longer dealing with SMS, decided to develop a set of critical selection criteria that are imperative for you to know about and be able to compare to find the best value.

As a consequence, this site is provided free of charge to you so that you have the ability to compare before selecting the most appropriate SMS bulk provider for your needs. If you do select one of the providers presented using this site then the authors may request a commission from the provider, but not from you.
Since the bulk sms providers can change their rates and features at any time without consulting the authors of this site, there may be a time that some features are not current. Please let the authors know so that the site can be promptly updated so as to give a true picture of what each bulk provider has to offer. You can also compare SMS Tech to Clicksend.